Jesus told my mom and dad to come to our office from Jacksonville. So they came!! I just laid hands on them, and Jesus healed my Dad and mom. They were weeping and crying. I mean insane. When my dad walked into the office, he started crying and felt God's presence. My dad was healed of his shingles, and my mom, I did deliverance of fear and anxiety, and I watched it leave her as I filled her with the Holy Ghost and blessed her with the opposite of fear and anxiety. We were all crying uncontrollably because of God's presence. My mom and dad looked me in the eyes and said they saw a light and nothing they had ever seen. Like it was different eyes!! It was Jesus!!!! not me!!! Praise Yahweh, all glory to God to Jesus!!! We overcome by the blood of the lamb and the word of your testimony!
It's because of your story and project that God is moving in my life. I no longer want to die. I want to go after life. That's because of you and Bill allowing God to use you. Thank you. I am truly grateful. Before you guys came along and blessed me, I had many moments where the devil was telling me I should end it. God is healing me. Through your story, your parents. Etc. So again- Thank you, Robby! I don't think I ever really said that in a long time. That I don't want to die. That I want to live. That's healing right there. Wow!
I have touched the Holy Spirit, arriving at your house on Friday morning; God has called me, bro; I am another man. Thank you very much for being on my way!! My wife and children from now on will be from God. I have the gift of music now. My hands will only play for him. I am a renewed man.
Monica and Robby! What a joy to get to know you both this weekend! You are truly a powerhouse couple, and the unity you have is so wide. In prayer for you, the Lord showed a picture of you both walking through a jungle, almost as pioneers, to territory not traveled by many. The interesting thing was you were sharing a walking stick, and I remember asking the Lord, "how can they share a walking stick?" and he said if they are walking in perfect stride with one another, the man and that was what you have a beautiful UNITED STRIDE OF POWER! I saw you walking in these jungles and together reaching people otherwise wholly lost, the unseen seeming unreachable. I am so excited by your hunger for the Lord and your love for each other. What powerful tools you are in the Father's hands, both demonstrating this love in action and communicating powerful truths. Keep at it! We stand with you, praying continues wisdom and practical strategy as you navigate the day-to-day that it would be full of Father's love and Holy Spirit revelation! You both are precious, and we are excited to hear of the lives impacted and hearts changed by your frightfulness to the Lord and each other! Thank you for sharing some of your journey with us! It was truly such a blessing!
Dear Brother, I prayed to God for the first time about three years ago to show me a path. I didn't think I would ever do air conditioning again or stay sober. Then I met Robby; he was a dude. Just like me with the same goals. But knew how to achieve them and stay sober. He helps me daily by showing me what he does with his actions. I definitely believe in God, and I believe God put Robby in my life. I was lost with no direction. Thanks, Robby I feel im on the righteous path and you have put me there.
" Hey Robby, I just wanted you to know the woman you prayed for after me that day in my office is totally cancer-free! HALLELUJAH!"
Thank you Robby, You have saved my life, and gave me hope, faith, freedom, happiness, peace, through Jesus Christ and God. Two months ago I called you when i was going through severe depression and anxiety and hopelessness. And you spoke the word of God and your experience with me. You texted and spoke with me daily after that and guided me in the right direction and all i had to do was take action and i did and my started to get better. You invited me to your church and i went. when i was sitting in church i was filled with anger and felt like my body was on fire. i got up and left church. later that day i seen Robby, i broke down crying i knew i had a dark demon negative attachment, that did not want me to get close to Jesus Christ and God. At the end of our conversation Robby laid hand on me and prayed to cast away the negative dark demon attached to me in Jesus Christ name back into the pits of hell. It was powerful and emotional. The very next day and every day after that attachment subsided from me and was removed. Now today i am free, happy, peaceful, content, I have faith and hope and i believe in Jesus Christ and God. And I remain to pray daily and i read the word of God daily. I am finally free. My life continues to get better daily and i can breathe. Thank you Robby!
Hey man, I just wanted to say what's up, bro, and that God has still been doing good things in my life, and I thank him for him giving you words to tell me that helped me out so much in my life the last few months. Bro, I'm eternally grateful. Bro, I know it's not us anymore, but I would go to war for your brother. Thank you for helping my family with that AC I could never tell you how thankful I am, and I pray every day for your family and your business. Love you, bro.
Hi Robby, I can't begin to comprehend what happened today other than that it was God's will. My wife's birthday, son's birthday and sister's birthday, and valentines day all line up next month. I was stressing about what I could do for them. I know they would be happy with anything, but because of your generosity, I can really do something special for the people who have been taking care of me. God bless you and your family.!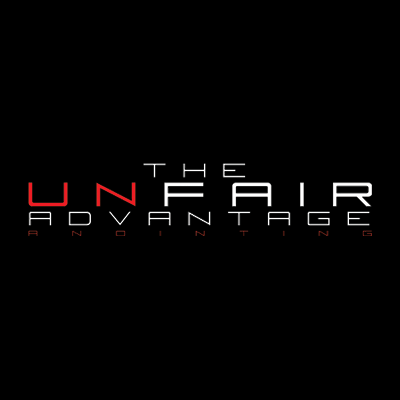 Our mission is to impart the Unfair Advantage Experience to 1 million people weekly.  Equipping ordinary people with the Unfair Advantage in order to live an extra-ordinary life. 
DOWNLOAD THE FREE UNFAIR ADVANTAGE 7 DAY DEVOTIONAL BY ROBBY EDDY
Bruce Pacheco
Ut enim ad minima veniam, quis nostrum exercitationem ullam corporis suscipit laboriosam, nisi ut aliquid ex ea commodi consequatur
Tracy Garcia
Ut enim ad minima veniam, quis nostrum exercitationem ullam corporis suscipit laboriosam, nisi ut aliquid ex ea commodi consequatur
Javier Orey
Ut enim ad minima veniam, quis nostrum exercitationem ullam corporis suscipit laboriosam, nisi ut aliquid ex ea commodi consequatur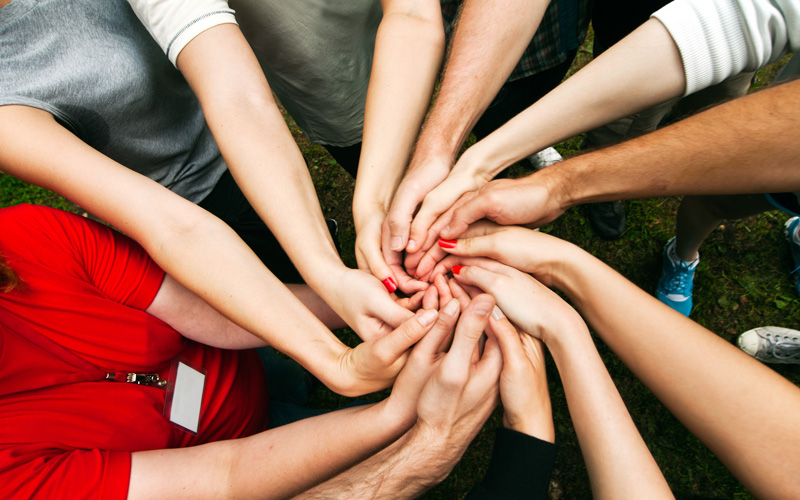 Fellowship with us, plug in, and go all in!  Experience the UnFair Advantage with others that know Jesus.  Fellowship with others as we share our testimonies, encourage each other, and pray for each other as we walk this incredible life experience.